3 things to know for September 15: Picture Day, Golf Wins, Military Recruiters
1. Picture Day
Today is school picture day. Put on a big smile and say cheese! Do not forget to fill out the picture order forms if you or your family would like prints.
2. Golf Wins
The Derry golf team won with a score of 202-234 against Mt. Pleasant at the Latrobe Elks Golf Club. Derry is now 11-1 overall with one final match left next Tuesday. 
3. Military Recruiters
If any Senior is interested in visiting with college reps or military recruiters, please make sure to sign up under the guidance office google classroom. Links were sent out last week.
LUNCH TALK:
Nacho taco salad
The 17th season of Americas Got Talent was wrapped up with the judges choosing the Mayas as this season's winners with a two-part finale.  They will be taking home the prize of $1 million and the title of the winners of Americas got Talent 17th season.
TODAY'S NUMBER: 15,000
On September 12, 15,000 nurses went on strike in thirteen different hospitals in the Minneapolis-St.Paul market. They are on strike becuase according to Mary Turner, one of the nurses on strike, they are on strike for, "the ability to have some say over our profession and the work life balance."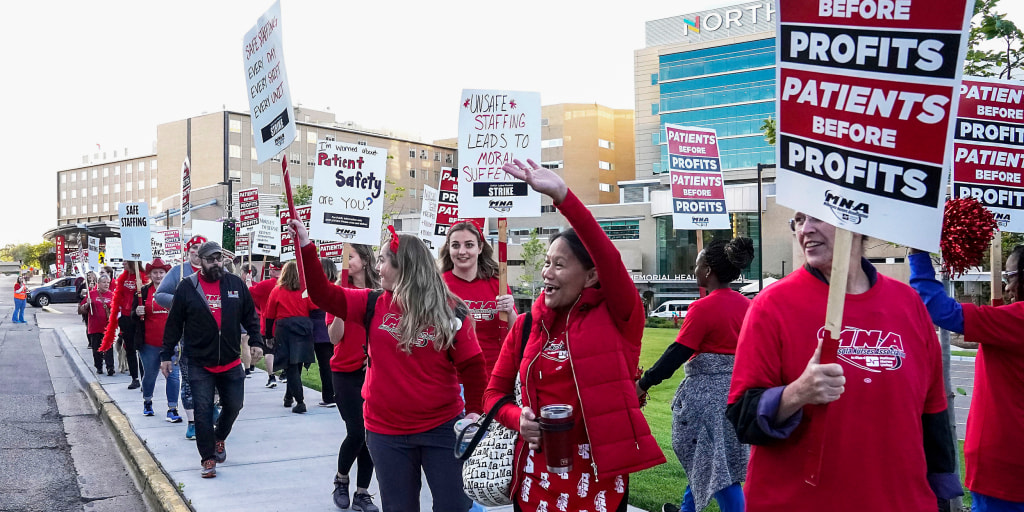 TODAY'S QUOTE:
You gotta stop looking to other people to tell you who you are.
Sam Wilson, or Anthony Mackie, had said in The Falcon and The Winter Soldier. Mackie's birthday is September 23rd.
AND FINALLY…
Leave a Comment